It is our pleasure to invite you to join us for The Virtual 5th EAAR Conference on New Medical Device Regulations (RMD2021) which will take place 26-27 January 2021.
Following the success of the Conference in Prague in 2016, Berlin in 2017 and Brussels in 2018 and 2019, at this fifth Conference you will have the opportunity to not only expand your network but also to be privy to presentations that incorporate a wide variety of topics ranging important updates for Medical Devices and General Safety and Performance Requirements.
At a time when digital communication is transforming every industry and every part of our daily life and work, we are committed to run an event that reaches as far as possible and fosters collaboration and engagement among its participants. The 5th edition of the Congress will be supported by a special digital platform, allowing everyone to connect, attend, stay connected, while granting access to the resources provided during the congress even after its completion.
As such, RMD is planned as follows:
• On October, 1st, 2020 we will be running the Intro Webinar and on January, 26th and 27th, 2021 the complete EAAR 5th RMD
• You may find the agendas of the Intro Webinar here and the EAAR 5th RMD here
• All sessions will be virtual
• The Q&A sessions will be live
In conjunction with EAAR (European Association of Authorized Representatives), our excellent panel of experienced professionals in this field will once again ensure a conference of noteworthy quality.
Topics to be covered, among others will be:
Implementation of the New Regulations: State of the Play

View of a Notified Body on the MDR Implementation Steps

Designation of Notified Bodies: State of Play

The Road to 2021: Overview of Regulatory Developments

Major Regulatory Compliance Challenges for the Industry

Challenges for the non-European SMEs

Challenges for National Competent Authorities

New Legal Challenges to the Medical Device Industry

Challenges Arising from the New Concepts in the Regulations Relating to Scope, Classification and General Safety and Performance Requirements

Quality Systems

Post-Market Surveillance

Practical Aspects of Clinical Evaluation: Before and After CE Marking under the MDR

The Impact of Increased Transparency and Traceability Resulting from Eudamed and the Introduction of UDI

Vigilance

What can we Expect from the MDR Authorized Representative?

Special IVD Issues

Medical Device Software in the European Union

Conflict Between Economic Operators
These topics will be updated upon completion of the agenda.
Join the RMD2021 Conference and benefit from expanding your network via our sophisticated virtual congress platform through which you can enjoy Live presentations, participate in real-time live Q&A and make new contacts in the B2B area.
We look forward to welcoming you to RMD2021.
Sincerely,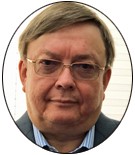 Mika Reinikainen
RMD2021 Conference Chair